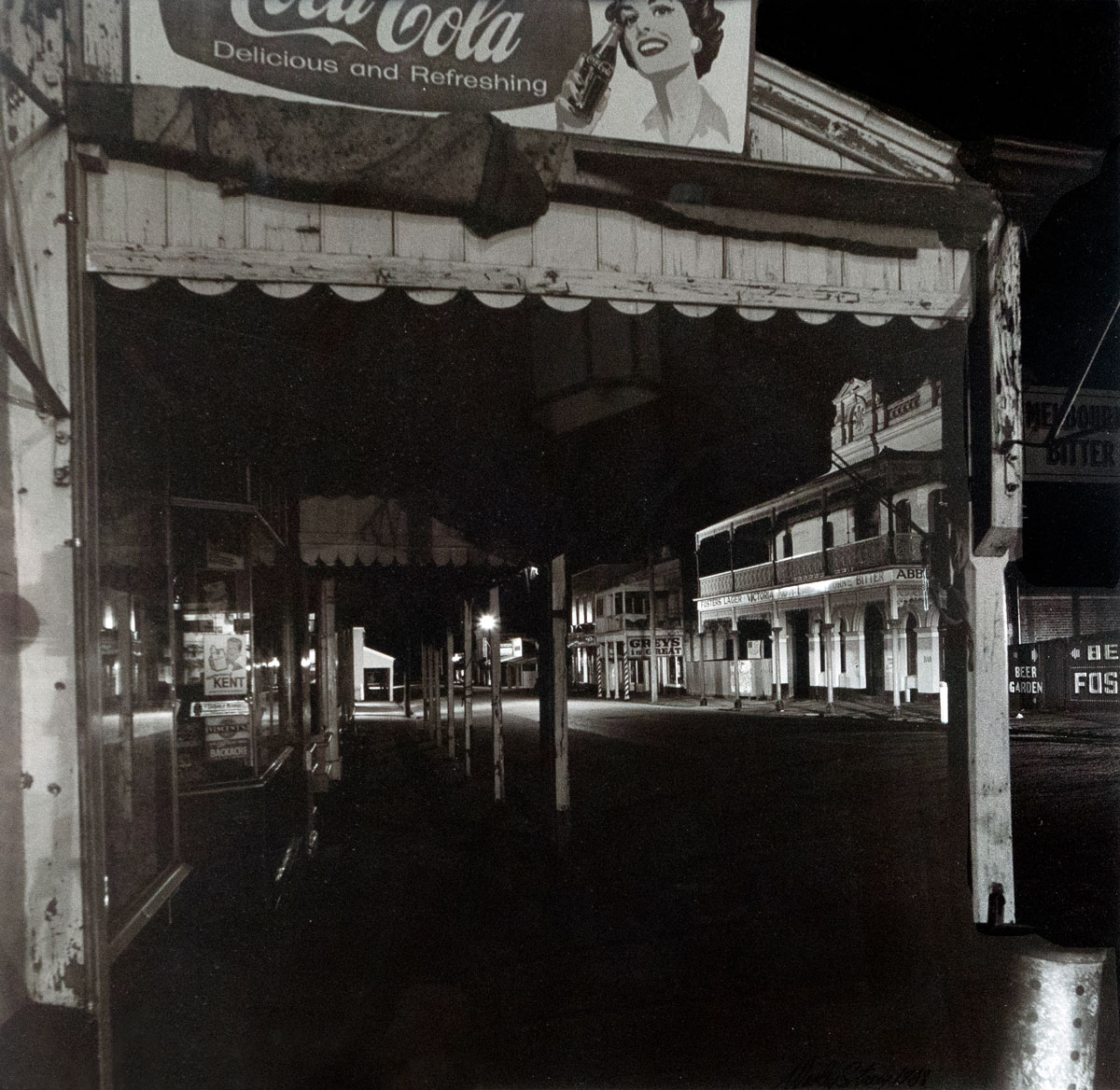 Wesley Stacey died Bega Hospital 9 February 2023. My first meeting with photographer Wesley Stacey was at his Annandale home in Sydney 1974. He was already well known and recognised as one of the most tuned in figures of the new art photography scene.
I was an aspiring young photo curator at the Art Gallery of New South Wales, Wesley was a founding member of the Australian Centre for Photography.
I see him as he was then a lanky lean body with a big head of curly hair and a personality bubbling with enthusiasm for photography and life. That body shape and hair as well as his passion and a certain wry good humour, remained constant throughout Stacey's career involving quite a few evolutions over the next two decades.
I relocated to a position at the National Gallery of Australia in 1985. By that time Stacey had long since taken to life on the road in campervan from 1976 with partner Ellie Williams and would eventually work for decades to come out of a base camp at Bermagui with later partner Narelle Perroux. While they were still partners, Wesley and Narelle were regular visitors to my home in Canberra.
Trained as a graphic designer, Stacey had transitioned to a new vocation as a roving magazine photographer by the late 1960s. By 1974 he had signalled his embrace of the counter-culture zeitgest's liberality with a book on Kings Cross with Melbourne photographer Rennie Ellis in 1970.
At the same time in association with architect Philip Cox, Stacey published Rude Timber Buildings of Australia in 1969 with classic beautiful moody in black and white landscapes and rural vernacular buildings. His magnus opera Timeless Gardens was published in 1977 with Eleanor Williams.
Stacey's now rare photo books are landmarks of changing social attitudes in Australia he was saluted as 'a living legend of environmental photography' by curator Stephen Zagala on the occasion of the Monash Gallery of Art's Stacey retrospective in 2017 (link below).
Like 19th century American poet Walt Whitman who embraced his own contradiction and proclaimed he could 'contained multitudes', Stacey moved easily between different bodies and formats of work. He seized on new non-professional instamatics and polaroids in the early 1970s whose colour and speed allowed for the immediacy the brand name promised.
His sequences shot from car windows put a wild new spin on the American road trip photography. In 1975 came The Road 280 snap-shot size prints arranged in panoramic geographic sequences. I viewed it just after installation at the Australian Centre for Photography with David Moore we were both awed in recognising how the work was an Australia we knew.
Moore had initiated the proposal for an Australian Centre for Photography in the early 70s. Stacey was the representative of the young generation collaborator he recruited at the outset as campaigner and board member.
Wonderful panoramic landscapes in the 1980s saw Stacey cross the continent and take the form as magical of black and white and colour portfolios.
A remarkably intense and prolific photographer until his later years, Wesley Stacey's legacy is held in libraries and museums but the full measure of his vision and exemplary practise is yet to be fully appreciated.
His stream of consciousness, his 'artist statement', for the 1988 'Living in the Seventies' exhibition at the national Gallery of Australia captures his passion (see link below)
——————————–
Links: Monash Gallery of Art Wesley Stacey The Wild thing retrospective
During his visits to Canberra, we worked with Wesley to upload some of his works to our web site: Here the link.
Within those pages this page has some background to Wesley – including his 'artist statement' referred to above.
The photo above: Rutherglen Main Street, Wesley Stacey