Prize winner at Monash Gallery of Art
Petrina Hicks wins the 2014 Bowness Photography Prize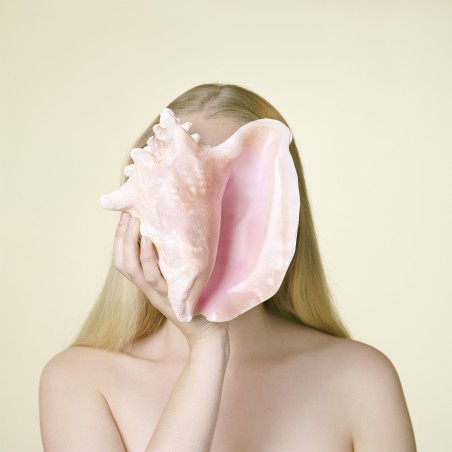 from the Monash Gallery of Art website:
One of Australia's most established photographers Petrina Hicks has won Australia's prestigious photography award, the $25 000 Bowness Photography Prize.
The Director of the National Portrait Gallery of Australia, Angus Trumble announced Hicks as the winner of the Bowness Photography Prize at a cocktail party at Monash Gallery of Art on Thursday 4 September 2014.
Petrina Hicks's winning photograph Venus 2013 from the series The shadows is an alluring and symbolically rich picture. As with many of the Hicks's works, Venus is at once a beautiful, archetypal and complex image.
In Venus, Hicks references mythology and art history to explore representations of women. The artist presents the viewer with a portrait of a young woman whose face is obscured by a conch shell. For Hicks the conch shell is 'symbolic of fertility across many cultures', and her portrait of Venus stretches back to some of human culture's earliest images of women. (click on image for more)
——————————————————————