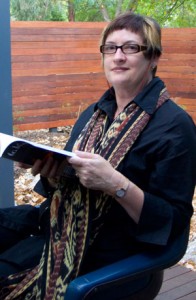 I am an independent Curatorial Consultant/Researcher across several fields of interest, including photography, arts and the humanities.
Current activities include: On-going research and papers on Australian and SouthEast Asian photography; several curatorial projects; advising clients and galleries/archives/libraries on philanthropic initiatives and on the placement of artists/photographers' collections and archives; research within the collections of national institutions in Canberra (eg NGA and NLA) on behalf of clients located interstate or internationally.
Approved to value Australian and international photography and video for the Australian Government's Cultural Gifts Program.
I was formerly the Senior Curator of Australian and International Photography at the National Gallery of Australia (NGA) in Canberra. I resigned this position in September 2014.
—————————————
My recent NGA background
Before 2005 the photography collection of the National Gallery of Australia (NGA) was predominately Australian and Euro-American focussed. The NGA had not paid any special attention to the photography from the Asia-Pacific region, even though this was the region in which the NGA is located. This approach to photography changed with the arrival of Ron Radford as the Director in 2005.
As Senior Curator of Photography at the NGA in Canberra, I was charged by the Director with building a collection more or less from scratch. The brief was to cover the domestication of imported photographic processes and arts across the Asia-Pacific region in the medium's first century.
By 2005 I had thirty years I experience building collections of an art form not accepted as fine art by Australian art museums until the 1970s. But there I was on local or familiar Eurocentric ground. Venturing into the Asia-Pacific in 2005 however, felt like one of the early navigators in the South Pacific with a few rudimentary maps as no photohistory existed.
Only a few European travel photographers working in Asia were celebrated in their lifetimes or in the photoboom retrieval projects of the 1970s. The two most well-known were; the Scottish-born John Thomson who spent a decade in Asia in 1862–72 and is recognised for largely inventing the modern travel photo book in the 1870s; and Corfu-born Felice Beato who sought out memorial battle zones in India, China and Korea in the 1850s, and who had pioneered the commercial studio mixed album of views and types of exotic lands in the 1860s in Japan.
My research and investigations resulted in two major exhibitions in Canberra at the National Gallery of Australia:
Garden of The East: Photography in Indonesia 1850s-1940s. click here / NGA publication list click here
Picture Paradise: Asia-Pacific Photography, 1840s-1940s, click here / publication click here.
—————————————–
For more about my background and some links to my various publications, essays, papers and research — click here.