An update on my recent placement of archives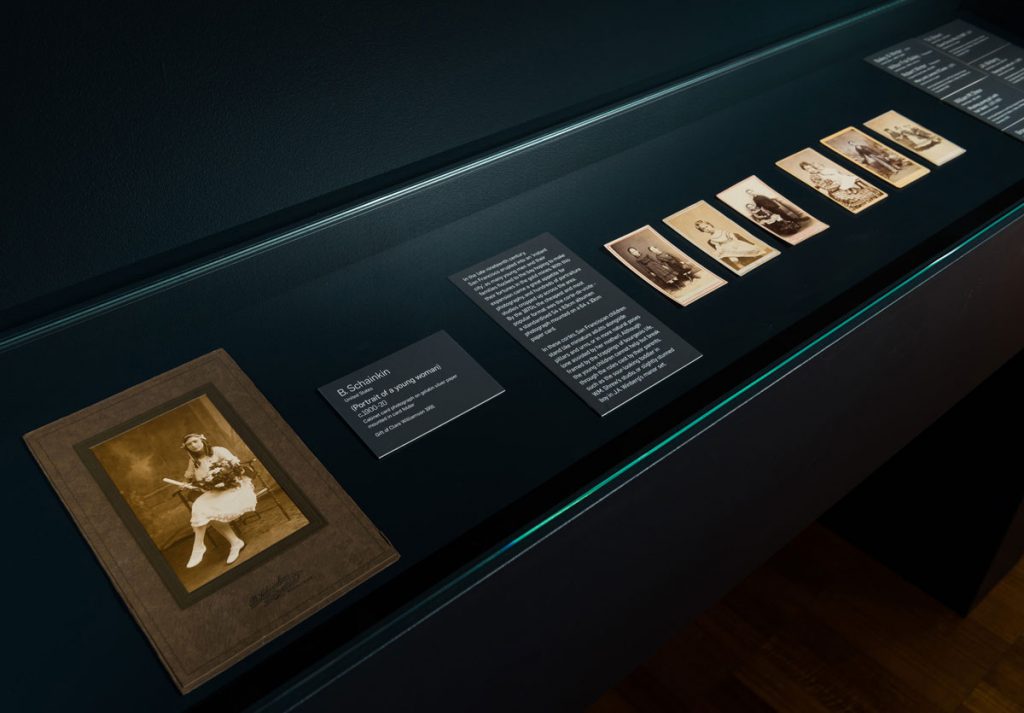 Gifts and sales of original photographs from our own collections and that of clients have continued this past year or so.
Recipients include; the Australian War Memorial, the National Portrait Gallery, Mitchell Library and Art Gallery of New South Wales, National Gallery Singapore, Auckland City Library, National Gallery of Victoria and various deserving causes here and abroad.
Each year a few works have gone to the Monash Gallery of Art fundraising auction.
Overall I think we have gifted or sold to all State and Territory art museums.
Other consignments are in train but held up by problems with large numbers of staff working from home.
I was delighted to receive a Queensland Gallery of Art installation shot (above) of American cartes de visites from our collection on display awhile back.
* * * * * * * * * * * * * * * * * * * * * * * *
Book boxes have continued to my favoured art museum libraries interstate and overseas while Steven Millar at the Art Gallery NSW library has graciously received the usual consignment once every 4–6 weeks.
I am finding the bureaucracy now involved in dealing with the larger art museums anywhere wearing. Everything is treated like a Rembrandt — possibly stolen.
Libraries, Historical Societies and many regional galleries are still very streamlined in their acquisition process.
As my previous CGP deductions expire in June 2022, I am gearing up for what I hope will be a last large CGP spread over the next five years to one archive.
For these reasons of 'acquisition process fatigue', I have placed a number of consignments with Asia Bookroom in Canberra with very pleasing outcomes.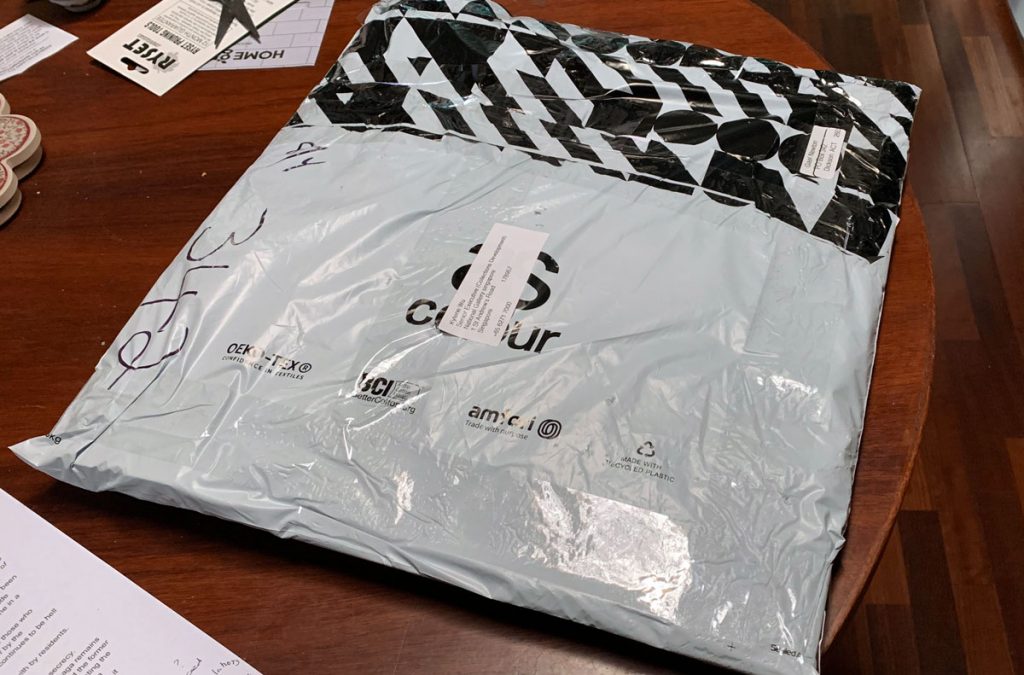 Given I am now a dab hand at packing and postage, whatever is left after 2022 will need to be offered on ebay.
As I have noted in previous blogs, older black and white analogue photography archives are harder to place and are a cause of concern to many senior photographers and/or their estates.
Robert McFarlane is one of the more fortunate living treasures who has been able to employ an archivist part time for some years for the transfer to the National Library of Australia.
Robert recently sent a picture of the finished ring binders of catalogued negatives organised by Cecilia O'Neill working to templates provided by the Library.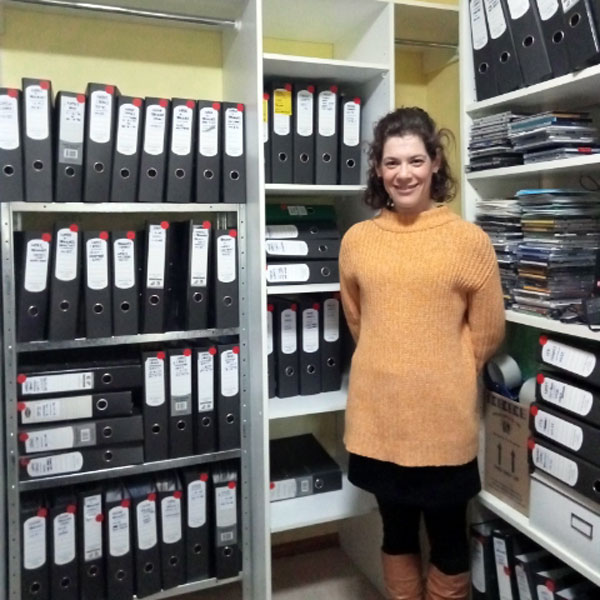 A number of photographers have raised the need for a foundation and temporary storage unit for collections at risk. There's no easy answer for this.
Parting with reference and research materials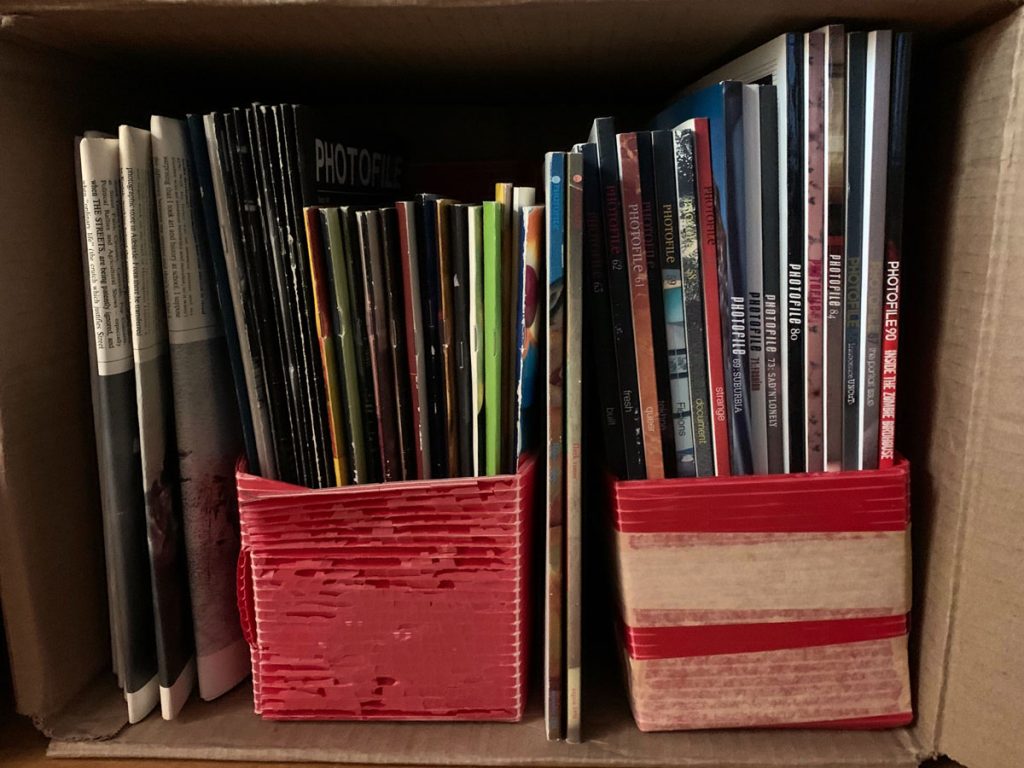 Over a research life, most of us assemble books but also filing cabinets full of the reference material needed for publication.
Actual publications also have their own pile of drafts and proofs. Like squirrels sometimes we can't bear not to save the lot for the future.
Here's few of my thoughts about research documentary and image archives on paper and CD; this may be of interest to researchers, curators and academics.
Photographers should also note that their business records and correspondence might have historic value. The Noel Butlin Archives Centre is a lesser known repository
https://archives.anu.edu.au/collections/noel-butlin-archives-centre
And for those who don't know the Museum of Victoria rescued the KODAK archive when in 2004 the firm closed their long running Coburg Factory. They have a current show on Kodak snapshots
https://museumsvictoria.com.au/kodak/
I decided to make a serious start on downsizing my research files at least to retrieve any original or rare items. Already small prints from original negatives provided by photographers for my various writings have been taken out and placed in new homes.
A set of contacts of her portraits of Max Dupain for eg., had been a gift from Olive Cotton in the 1980s went to the National Gallery of Australia under the Cultural Gifts Program. The valuation came in much higher than I expected so you can always be caught out by CGP being more than expected as well as less.
I have about ten drawers of research files compiled since the early 1970s in five cabinets.
Mostly these are photocopies of articles, my notes but some original magazines, catalogues and correspondence. Another bookcase holds ring binders of B&W photos and slides and Cazneaux and Dupain files.
A large number of high-quality colour and B&W slides of historical and contemporary photographs have already gone to the AGNSW Capon Library. I was conscious that in a 100 years such slide sleeves may be all that remains one of a body of work by a photographer or photo collection.
Our existing Fuji scanner has been running hot. Thankfully I received an Epson A4 photo quality platen scanner for my 2021 September birthday. This sits on my work desk close close to my computer. I have been able to use it to scan numerous black and white repro photos and quality illustrated articles and small publications. This has left a lot of photographs for disposal.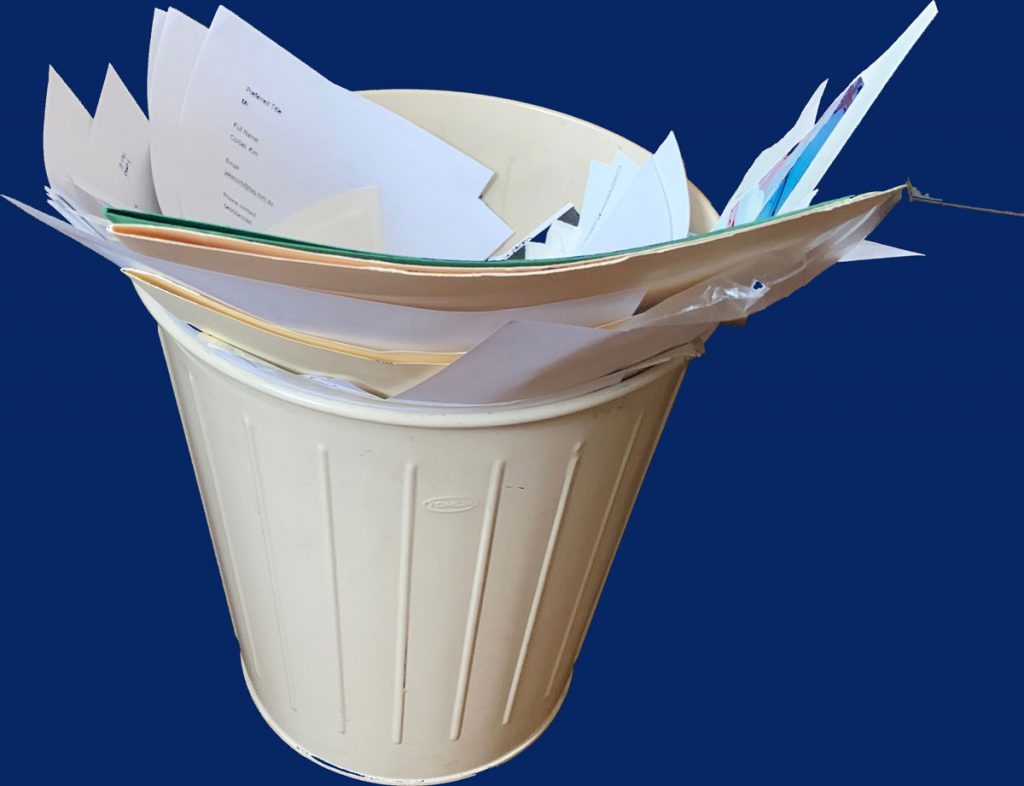 I checked and found that as expected, analogue photographs cannot go in the recycling bin due to the chemical layers etc but here is a site for larger volumes and other helpful advice
https://waster.com.au/are-photos-recyclable-australia/
I have had to shred huge numbers of email printouts and official museum and personal correspondence that while mundane can't be consigned for privacy reasons to a recycle bin.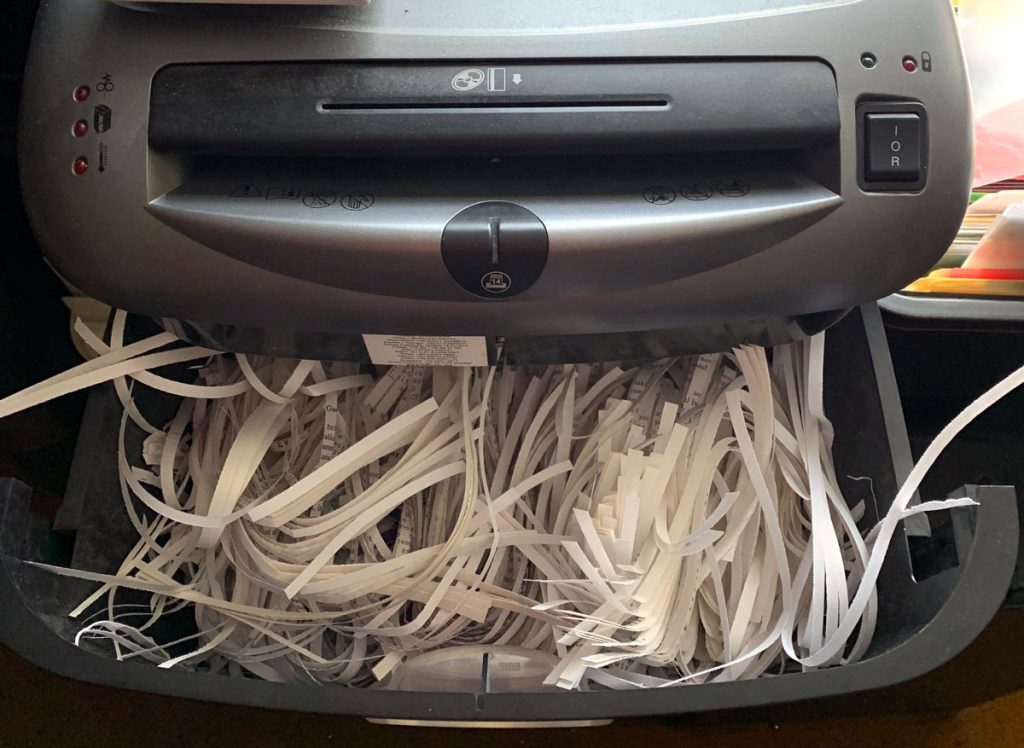 These were put through the shredder along with dozens of old CD and DVDs — some that I had copied to the computer. The latter are not welcome at libraries unless rare interviews or recordings.
Unfortunately shredded paper is also forbidden in the recycle bin so numerous fat plastic bags of shredding went in the garbage bin. I seriously wondered about getting a log fire installed and using bundles of shreds as kindling.
I have now scanned perhaps thousands of documents. It is tedious especially naming all the scanned docs and filing them in various folders on the computer.
I kid myself I may use these to write future articles or correct databases such as DAAO.
Of course no one will preserve my computer files once I am gone, but that is ok.
It is also a nostalgic journey as well as a path of rediscovery.
I have written the odd email to a long past correspondent asking how they went with their inquiry or placement of a collection. Amazingly some reply. I also found emails and inquiries where I failed to ask a question that can't now be answered as the recipient has died. Information in old documents can also take on new meanings.
Researchers whether private or academic tend not to retire so they need their 'engine rooms of research material. I am hugely impressed by how many of my now retired associates have continued on with large scale ambitious projects.
Some are effectively still working full-time jobs. Some have taken on projects that time never allowed while working that address serious gaps in the historical record. They are making a huge and largely below the radar contribution.
To name a few:
Joanna Mendelssohn ex University of New South Wales, continues shepherding the Dictionary of Australian Artists online and has overseen Catherine de Lorenzo and others on a history of art exhibitions since the 1960s;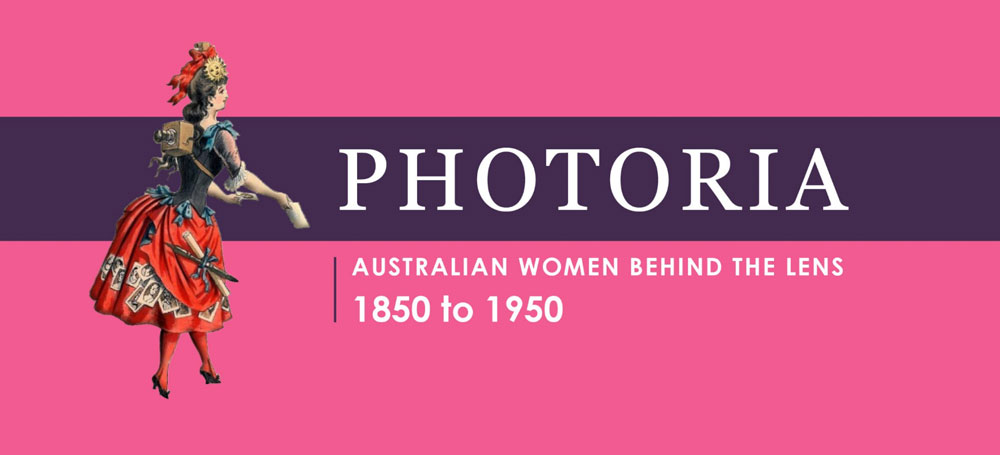 Sally Jackson former NFSA curator, started Photoria documenting the thousands of forgotten women in the photo industry;
James McCardle former RMIT lecturer compiles scrupulously detailed entries for Wikipedia on past photographers;
Martyn Jolly continues at ANU on several huge projects at once on lantern slide histories, early photographers and the history of Australian photography exhibitions and illustrated magazines in collaboration with current with academics; and
Helen Ennis former Institute of the Arts, Australian National University, is bringing new insights to past photographers Harold Cazneaux and Max Dupain.
The picture of Australian photography past and present is enriched by these various researchers. Who knew how rare and precious photographs of photographic shows would be before the publications on exhibition histories?
My files if I deem them useful are put in the Art Gallery of New South Wales filing bucket.
I am highlighting here the importance of preserving documentary archives including those of researchers.
But giving some thought to how that might happen especially posthumously, and doing some culling ahead of time rather than leaving to others, is worth considering.
————————————————– –
For more on Parting With Your Art — - click here
——————————————————–
here's a link back to my main blog page — click here