Facing off large collections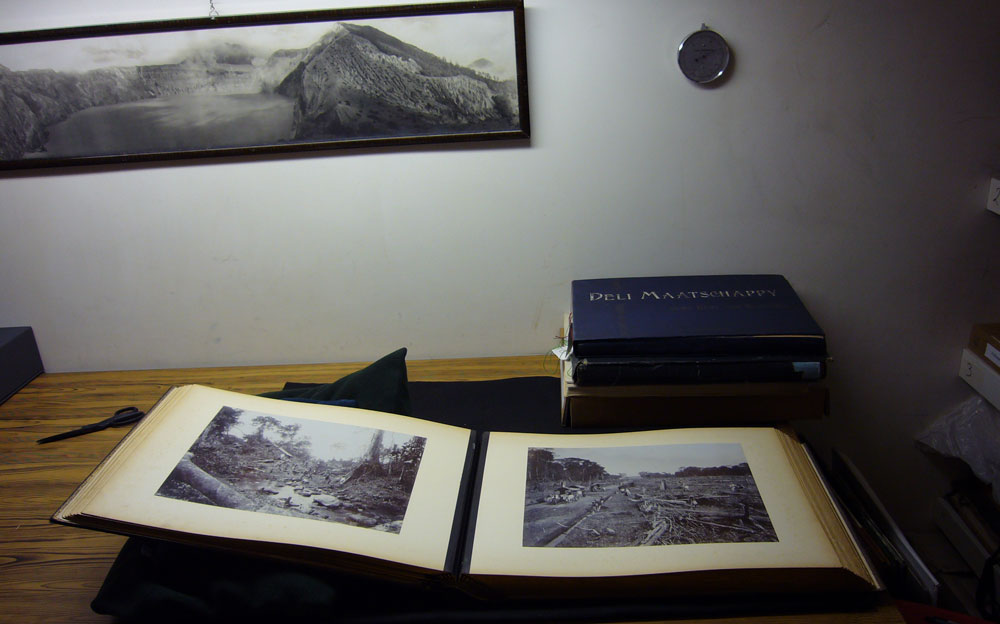 A brief context: There has been fifty years of rapid growth for art museum collections across the western world since the 1970s. Since that time new concepts of representing recent contemporary art rather than already canonised older works, greatly expanded the fields of practice to be considered. Art schools flourished and produced a large cohort of practitioners.
I am a typical product of that process at work in Australia. I was an inaugural student at the new Power Institute of Fine Arts at Sydney University in 1968. After two years I transferred to New Zealand and in 1974 graduated from the new Bachelor of Fine Art course in art photography at Elam Art School – that had been amalgamated into Auckland University.
I joined the staff of the Art Gallery of New South Wales in 1974 and established the first photographic art collection there – the second such Australian art museum to accept photographic art. In 1985 I joined the National Gallery in Canberra, leaving there in 2014.
It was good time to be a curator of photography.
What follows is not definitive. Selling or donating a collection involves too many issues for this one blog . Variations depend on circumstances around each collection and the collection policies and practices of individual art museums.
Expectations vary enormously.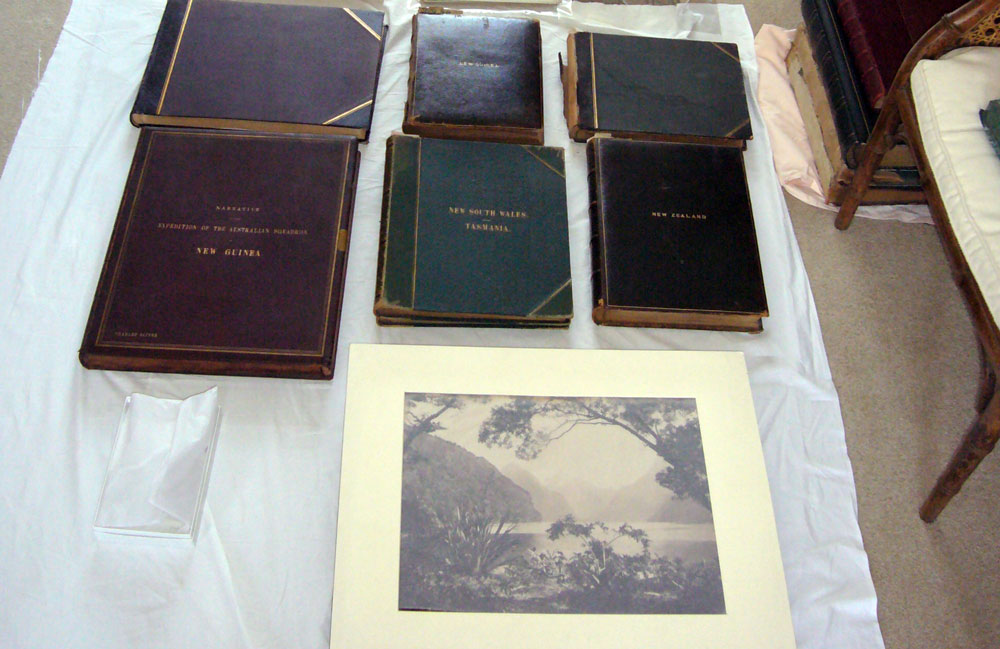 Things are changing
Questions are now asked whether that level of museum collection growth over 50 years can be sustained. The growth has been greater than the extension of exhibition space.
With each decade, fewer artists in the collection get to be shown on the walls.
The standards of management, cataloguing storage and conservation is now far more rigorous – one might say more heavily bureaucratic or at least much more so than in previous decades.
The public now expect extensive digitisation of collections. Unfortunately in too many cases, these requirements have been largely unmatched by staff recruitment.
There is a trend being introduced in some art museums whereby a work proposed by curators can be rejected at the end point on the non-aesthetic basis of longer term maintenance costs as projected by Finance, Registration or Conservation.
With large collections, an art museum is more likely to consider that it would be taking on long term care of items. They know that some items stand a good chance of never being exhibited or viewed on request in the print room.
The long-term sustainability approach is already discouraging the acquisition of large collections, a trend already discussed in this blog.
Current collectors hoping to pass their material on to a public collection in the near or distant future should consider a plan B and even a plan C or D.
A dealer once said to me 'well 80% of the price of a collection is usually found in 20% of the items.' That meant you expect to acquire low value items in order to get the top echelon.
Any ratio like that in a collection being acquired, no matter how alluring the gems are, will be harder to justify in future.
How can the tipping point be identified that makes a collection worth it — warts and all?

Managing mutual expectations
A few pointers are listed below for understanding how curators might assess a collection on offer.
The first and biggest hurdle apart from price, is that most collections are uneven. All items are not necessarily of high museum quality, let alone a priority for the collection strengths of the museum.
So researching the current collection strengths or gaps of any proposed recipient is recommended.
Understandably having spent decades building a collection, 'cherry picking' by institutions is a big issue. While any collector desires the convenience of clearing the deck in one go, the integrity of the whole can be very important — even an emotional issue to them. Reasons for keeping everything together needs to be articulated.
Sometimes the collector has acquired works long before they are fashionable or appreciated by the wider art market or museums. Work by women artists might for example, have been passed over by former eras of curators.
Curators will have priorities set from within the institution that may override the possibility that what is being offered should come into the museum's collections — no matter what the agreed value is in money or significance.

Taking whole collections may cause problems too big for the museum to consider taking on. For example museum bureaucracies have no easy mechanism for hiving off unwanted items. Deaccessioning from can be a long, complicated statutory process – and a bad look.
Be prepared to negotiate about which material is not of value for the intended archive and communicate clearly that culling may in fact barely alter the asking price for the whole.
Do push back hard against price comparisons from recent auctions as a reason to lower prices of individual items. There's often someone in the institution's bureaucracy that thinks that recent auction prices are the best guide. This is incorrect.
I suggest that art museums need to recognise that the value of the collection on offer includes placing a monetary value for the totality of time spent scouting for each art object, the research this entails, and the costs of developing and maintaining a collection.
It should be more than the sum of the parts/ each individual art object.
Contemporary requirements to be considered by collectors
Museums have acquired collections in the past that were barely catalogued – almost a job lot — only to find they are treasures beyond their expectations.
Museums are also as subject to fashionable whims and biases so it also happens that works acquired and thought to be of little interest become reassessed by a later generation.
In the 1970s–1980s renowned Australian curator and scholar Daniel Thomas[1] fought for a new appreciation of then unfashionable colonial artists.
He championed the introduction of new mediums (photography) into the museum and embraced radically new art with glee.
Daniel also stressed the museum is a place for the decidedly unfashionable art to enjoy quiet retirement until rediscovered.
Checklist
Before approaching a museum, research the collection/s being approached.
Can the museum make use of the size and diversity of the collection?
Many collections have a regional focus — and not all are interested in art beyond those boundaries. Whereas others have much broader remits.
For example Canberra Museum and Art Gallery only collects regional art and artifacts.
If you not familiar with these processes, it may save you a lot of energy to first seek advice from an outside expert.
Valuers may be expensive but paying for an opinion at least makes it clear what the collection is worth in dollars ahead of negotiations.
Expect to be asked for detailed checklist with images. Many institutions no longer bring works in on approval or send staff to look. The quality of your documentation can be vital.
Manage expectations — as you may know more about your collection content than the proposed recipients (the institution).
Check the institutions collections to see if there multiple examples of the same type or quality work as the collection on offer.
Work out whether the new collection on offer adds to or actually introduces a new area.
For some art museums, additional works on paper even of types already held, can provide the ability to regularly changeover displays of light sensitive works on paper which can only be shown ideally for around 3–6 months before needing a rest period.
Be aware that some regional galleries are less keen on works on paper because each changeover of light sensitive works involves staff costs in preparation and installation compared to paintings left on the walls for long periods or even forever if need be. Check out their collection policy. Hopefully this can be done online (but not always).
Is the breadth of the type of works in the collection such that the museum is acquiring a significant standing in representation of a period or style that will also attract scholars and requests for loans?
Is having works for research purposes of value — or not even a consideration?
Does the collection on offer require significant additions to make it definitive?
Does the collection offer a new perspective on some aspect of visual art?
Does the collection on offer provide the basis for a future exhibition and scholarly publication?
Is there a reasonable prospect a large collection will be catalogued and digitized so that the wider public even knows it exists?
This can be a serious issue with regional galleries which often have no collection data online and no interest in that aspect.
Programming events for current local audiences have hugely expanded and tend to dominate long term promotion of the collection.
It is heartbreaking to realise that a collection donated is invisible as the museum does not have the collection listed online even without pictures. Indeed even major art museums seem to be making the 'collection search' tabs quite hard to find.
A smaller collection where the collection will be an important addition might be a better choice than a large collection.
Think laterally and seek out what collections have or don't have the type of material.
In your dossier for making an approach, play up any linkages to the location of the museum.
Being able to anticipate the answers to some of these questions above when making an approach could be mutually helpful. The collector is also the champion of their works and can articulate their importance or tell the story of the collection as part of the approach.
Be very aware that managing expectations is a delicate operation on both sides.
The recipient may be less informed and enthusiastic than you.
You may want to move everything at once but the recipients have statutory responsibilities and within some institutions the caring for material of little likely use in future is increasingly hard to justify.
For curators it can be difficult to explain to a stressed family of a deceased artist that all that is being offered can't be accommodated.
If dealing with a high-status donor, Directorial charm might be needed to ensure the right respect and protocols are followed by each side.
——————————————————-
To repeat: Each situation varies depending on the value of the collection, the documentation provided — which in each case then needs to be matched against the priorities and requirements of the many regional and larger public collections. All this within the framework of the expectations of all involved.
The process of collection be acquired by art museums was always complicated — but I enjoyed it.
However I suggest it is not getting any easier for both collectors and the curators. Things have definitely changed.
I have had quite a lot of unexpected contact on this blog from curators as well as people like myself trying to find home for deceased estates or senior artist's works and archives. It is a worldwide problem as far as I can see but homes need to be found for our heritage.
I wish there were simple answers — there isn't.
This blog is also open to queries that might serve a wider community.
——————————————————-
[1] Steven Miller archivist librarian at the Art Gallery of New South Wales is currently shepherding a festschrift for Daniel Thomas through publication
See also 2006 interview of Daniel Thomas by Steven Miller.
————————————————– –
For more on Parting With Your Art — - click here
——————————————————–
here's a link back to my main blog page — click here