Placing an archive of photographer's greetings cards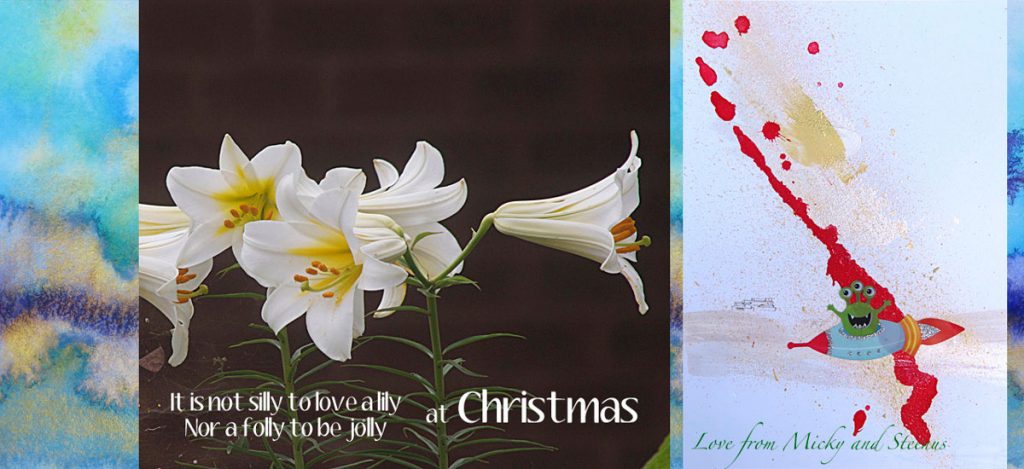 Another part of my archive that I have decided to part with (with some reluctance — but everything must go somewhere), was my beautiful collection of greeting cards, note cards and Christmas cards from photographers past and present.
I had catalogued a group from the 1980s onwards.
Click here for a list of some of the cards now with the AGNSW Library.
These were among my archive items sent to the Capon Library at the Art Gallery of New South Wales.
Photographers tend to make cards using original mini prints. It made xmas special to get the usually inventive and lovely cards from these artists.
Lewis Morley always came up with something a little surreal and mind bending.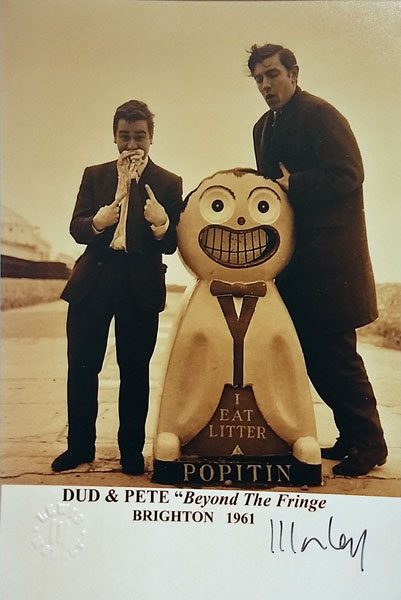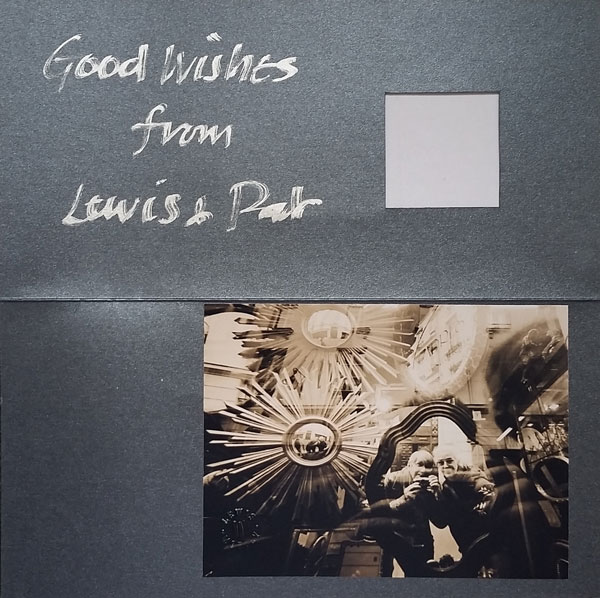 Rod McNicol has been very generous in sending cards with a colour print from his ongoing Fitzroy portrait series.

Some were poetic like Jill White's meditative still life nature studies.

Rob Imhoff always came up with something surprising and buoyant in spirit.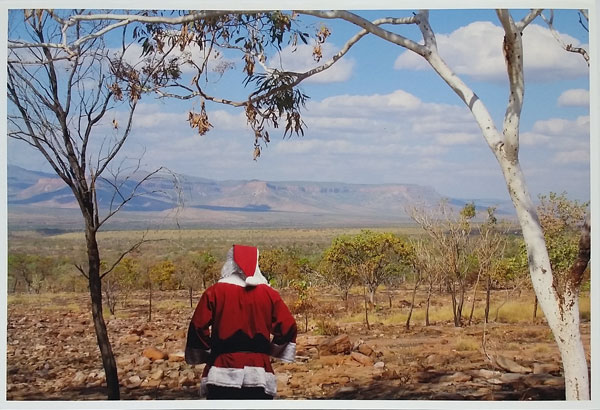 In recent years Vicky Cooper and Doug Spowart sent travelogue images from their car- camera obscura.

Gerrit Fokkema's family greetings card was particularly inventive.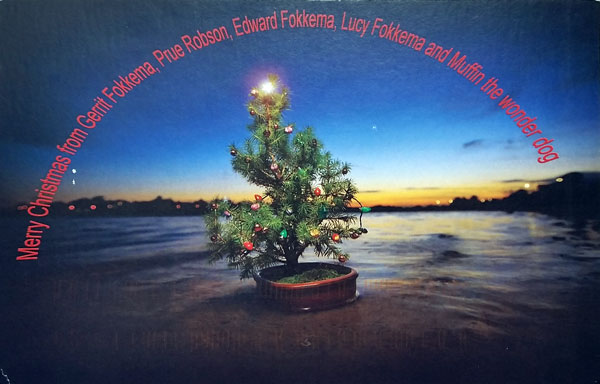 Rennie Ellis was — well always Rennie!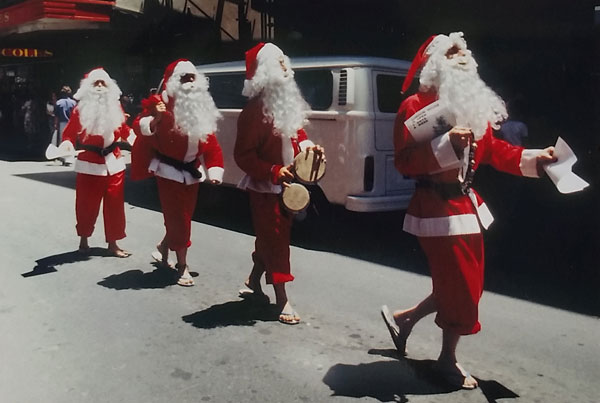 Jeff Carter favoured the rural buildings that he loved.

Micky Allan has just sent through a joyous colourful 2021 digital visual bon bon — that's the banner image above.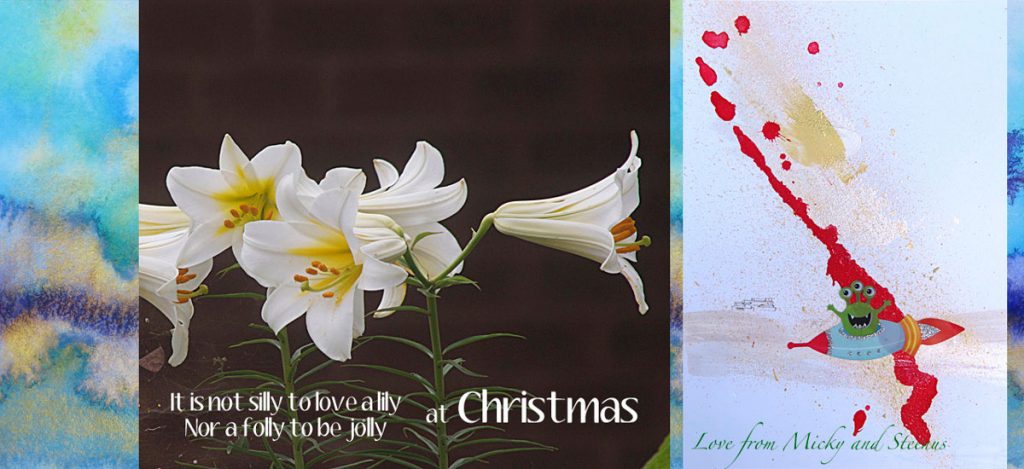 Various archives have Christmas Card holdings with background stories
There's a collection at the Sydney museum — click here.
There's a bog site with John Sans greetings cards – click here
___________________
Henry King's rather view of the classical sculptures in the Botanic Gardens 1900 seems rather sombre as a New Year greeting on one of his standard cabinet card mounts.


This contrasts with the jolliness of CB&A Co nicely coloured Botanic Gardens postcard circa 1910

Pictorialist and commercial photographer Harold Cazneaux sent many cards usually sweet landscapes.
A lucky few might have got John Sands cards with the Spirit of Endurance.
Here is one from 1935 of trees, possibly in Victoria.
Cecil Bostock a prominent pictorialist and commercial photographer in Sydney in the 1920s-30s was a gifted graphic artist. Max Dupain trained with him Here for December 1938 and New Year of 1939 he shows the Southern Cross and native flowers rather than a photograph possibly a one off or he used a stencil to make multiples. The card was probably sent to Max or Harold Cazneaux. It was probably his last card as Bostock died on 27th December 1939.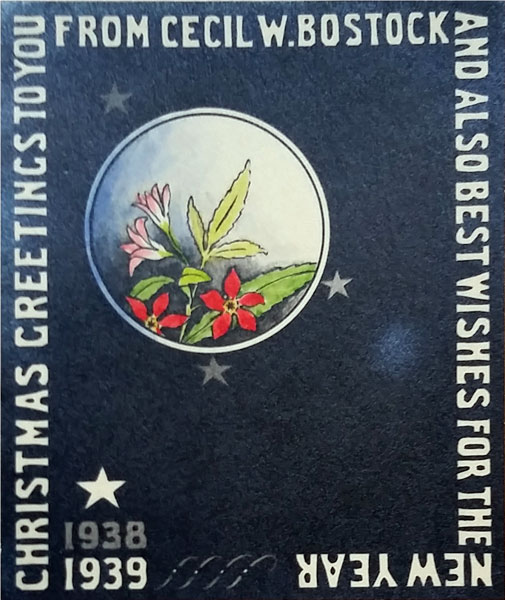 One I keep close-by is from 2016 from my exhilarating unforgettable and beloved friend the late Poli Papapetrou.

I finish by thanking Steven Miller at the AGNSW Library. I hope others can contribute to this fabulous archive — it has become THE visual arts research archive for Australia.
————————————————– –
For more on Parting With Your Art — - click here
——————————————————–
here's a link back to my main blog page — click here